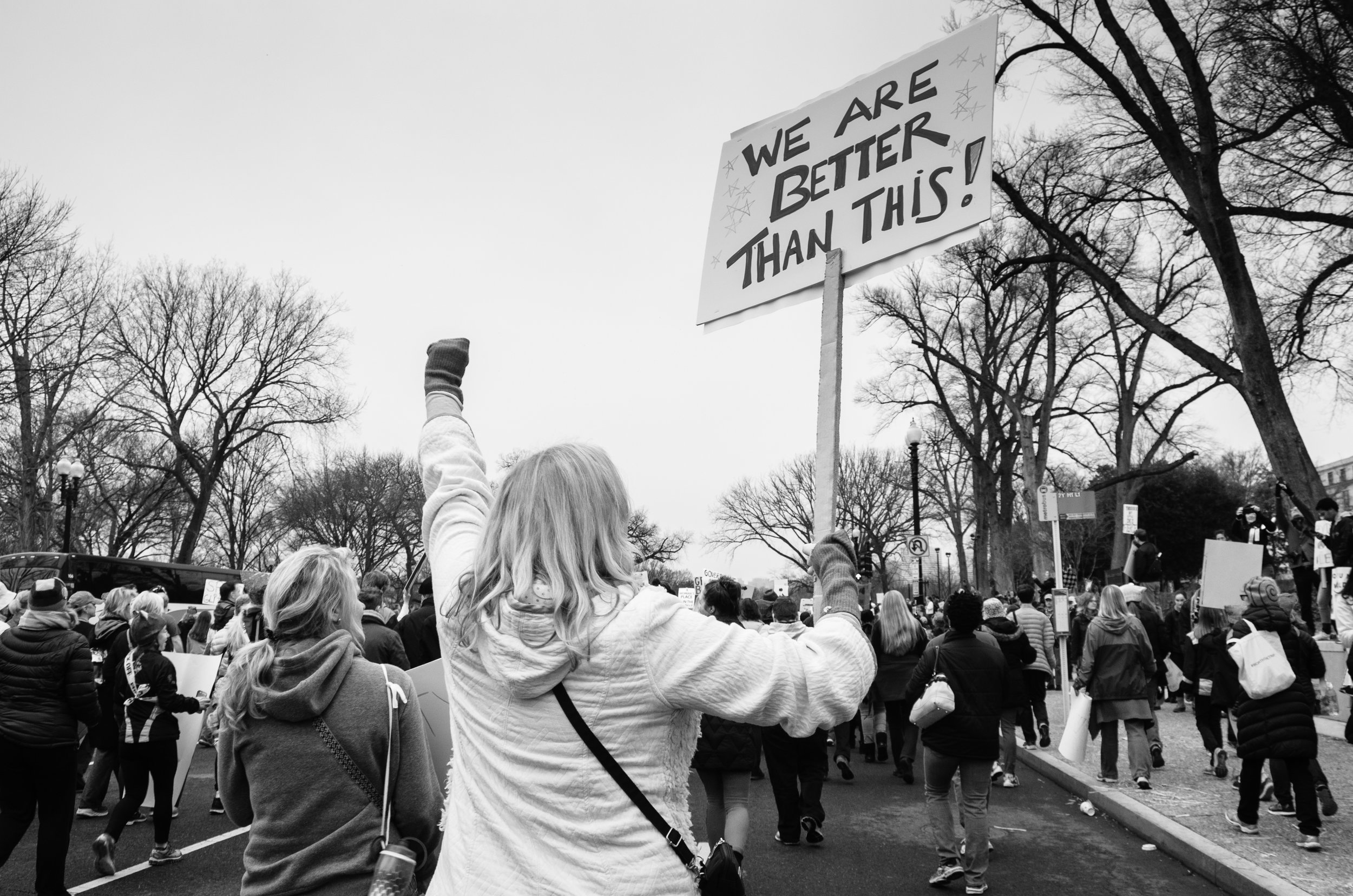 Welcome to the Use Your Voice Voting Toolkit.
This guide is designed to help outline the basics of the political system in the United Kingdom. There might be some new words or terms you haven't heard before along the way; we will try to explain these as we go.
This guide is politically neutral.
That means it was put together and reviewed by a group of people with different political views, to make sure it's unbiased. The questions and content we have answered have come from young people / first time voters themselves. (Special thanks goes to PhD Candidates at University of Kent,
Joshua Townsley, Sadie Chana and Jack Bridgewater).
Our toolkit is purposefully straight forward and simple.
For more in-depth information, we recommend you check out Bite The Ballot, Voting Counts and Gov.uk
You can read the latest version of the toolkit in full below or download as pdf:
The basics
What is a General Election?
A General Election is how people over the age of 18 can have a say in how they'd like the UK to be run, and who they want to lead the country.

The UK is split up into 650 different zones - called constituencies - and these will each vote for an MP, belonging to a certain political party. You can think of it as 650 mini elections; whoever wins the most, has the most power.
General elections usually occur every 4-5 years. There's a few weeks of campaigning ahead of the vote, where different parties and their leaders try to convince the media and the public that they're the best group to vote for.
They also release a manifesto, which is a list of all the pledges they aim to deliver if they become the government.
What is the UK's electoral system?
The electoral system used for most elections is called 'First Past The Post' (FPTP). Here's how it works:
Every registered voter casts one vote for a candidate in their town or area (constituency)

The candidate with the most votes in that area wins and becomes the Member of Parliament (MP) for your constituency.
What is a 'government'?
A government is the group of people elected by the public to determine policy and therefore to run the country.
The political party that wins the most number of 'seats' in a General Election becomes the government. The leader of the winning party becomes the Prime Minister. The Prime Minister chooses people from the party to form the 'frontbench' (also known as the Cabinet) of the government. These people are selected to represent areas of politics such as the economy, foreign affairs, and internal affairs.
The other political parties usually take the form of opposing the government to make sure each law gets debated and scrutinised.
What is the House of Commons?
The House of Commons is the place where politicians create, debate, and check over laws, and plan to introduce new ones. General elections are our opportunity to determine who gets to be in the House of Commons.
Different politicians will have different ideas about laws, and a lot of their positions will be down to the party they represent, and the promises made in their party's election manifesto.
What is the House of Lords?
The House of Lords is the part of parliament that checks over any laws that are trying to be introduced by the House of Commons.
The House of Lords is not elected, instead its members - known as peers - can be nominated by the Prime Minister.
Some are there because they have inherited the title from a previously elected parent. Others are they because they are Lords Spiritual. This group are made up of the Archbishops of Canterbury and of York, the Bishops of London, Durham and Winchester as well as specific bishops of the Church of England.

The House of Lords is meant to consist of experts from a range of areas, such as law, medicine, social justice and technology, so that they're qualified enough to recommend good changes to potential laws.
For something to become a law, both the House of Commons (made up of elected politicians) and the House of Lords (made up of appointed members) must approve the law.
What are Members of Parliament?
A Member of Parliament - MP for short - has a primary job and that's to represent you - and everyone in your area, called a constituency - in parliament. Parliament is the place where politicians discuss and debate the laws of our country.

The UK is divided up into 650 constituencies in total, so we have 650 MPs, and 650 seats in the House of Commons where MPs sit.
To become an MP, a person must become a candidate at the general election. Most candidates, who have to put up £500 to enter the race, will belong to a political party.
Following election day of a general election, the votes are counted, and the political party with the most MPs elected will - usually - take up the most seats in the House of Commons and therefore form the new government.
Parliament have produced this very short video to describe this process.
What are laws or legislation?
These are ideas or regulations that politicians want to get made into laws, which are also sometimes referred to as legislation. The laws or legislation are discussed - or debated - in parliament by MPs.
After they have been debated, MPs then vote in the House of Commons. If more MPs in the House of Commons vote in favour of it it will then go to the House of Lords where it is debated and checked over before it is passed, and becomes legislature - or law.
What are policies?
Policies are clear statements of intent - they are ideas that highlight what a political party plan to do. However it's important to remember that policies are not legally binding.
What is a 'hung parliament' and 'coalition' government?
If no political party has more than half of the MPs after a general election we call this a hung parliament.
In other words, the party that won the largest number of MPs didn't secure a big enough majority to form a government that would work properly. In order to solve the problem, a coalition government is usually formed.
How: Political parties negotiate with each other in order to establish if they'd be able to work together and form a coalition government.
Example: The outcome of the 2017 general election was a hung parliament which meant no political party had more than half of the MPs after the general election. In other words, the Conservatives won the largest number of MPs but didn't secure a big enough majority to form a government that would work properly. IThe outcome of the 2017 general election was a hung parliament which meant no political party had more than half of the MPs after the general election. In other words, the Conservatives won the largest number of MPs but didn't secure a big enough majority to form a government that would work properly. In order to solve the problem, they formed a union - not quite a 'coalition' government, but a deal with a small political party allowing the Conservatives the majority to create a government. This deal was with the Democratic Unionist Party.
What is a manifesto?
When a general election approaches, voters want to know what each party will do if they win and form the next government. To answer this, each political party writes a manifesto: a document that states what the party will do if they get into government, explaining how their ideas and pledges would be delivered.

The manifesto tackles issues like:
Your medical care: How should the NHS be run - and how should doctors and nurses should work?
Your education: How should schools be set up and run - and what should children learn in lessons?
Your employment: What workers rights should you have? How much should you be paid as an apprentice? What should the legal minimum and living wages be and how should Job Centres help people to find work?
Your studies: What tuition fees will you need to pay or what loans will you need to take out if you're planning on going to university?
Your community: What plans - if any - do they have to manage the number of people immigrating into the UK per year?
Your taxes: What taxes will you - and others - be paying?
Your benefits: What will social care, pensions and winter fuel payment for the elderly, or child tax credits for parents of children under 18 look like?
Your housing: How many houses should be built? What will they do to help young people get on the property ladder and what potential rules should stop landlords from behaving unethically?
Voters can then use these manifestos to decide which party they prefer and who they will vote for.
Once in government, a party will at least try to deliver what they've promised, and can be called out by the public and the media alike if they U-turn on these promises.
An example of a recent manifesto promise was before the 2015 general election, when the Conservatives' manifesto promised a referendum on European Union (EU) membership. After being elected into government, the party delivered on the promise by giving the public a referendum on EU membership.
Prior to this, Labour have delivered on several historic manifesto promises such as the introduction of the minimum wage in 1997, and the formation of the NHS in 1945.
2017 manifestos
Even thought the election is now over, you can still read the manifestos of some of the main parties here.
Labour Party manifesto key points:
On Brexit: They will get rid of the Conservatives' Brexit White Paper and replace with "fresh negotiating priorities" with strong emphasis on retaining Single Market (the free movement from one EU member country to another of goods, people, services and capital) and Customs Union (a group of states that have agreed to charge the same import duties as each other and usually to allow free trade between themselves).
On tax: No income tax rises for those earning below £80,000 a year. Instead the top 5% of earners will be asked to contribute more in tax to fund public services such as NHS and education.

On education: They will create a National Education Service for England to incorporate all forms of education.

On health: One million people will be taken off NHS waiting lists by "guaranteeing access to treatment within 18 weeks".
On housing: They will build at least 100,000 council and housing association homes a year by end of the next parliament, for "genuinely affordable rent or sale".
On work: Zero hours contracts will be banned to guarantee workers a "number of hours each week".
Plaid Cymru manifesto key points:
On self-determination: They will bring forward a new law to protect Wales sovereignty and democracy
On Europe: They will ensure that Wales can continue to buy and sell toEurope without any costly barriers.
On immigration: They will Cymru will guarantee the rights of all Europeans currently living and working in Wales.
On voting: They want to grant 16 and 17 year olds the right to vote and reform the voting system so that it is more representative.
On public sector: They will fight to ensure that £4.3 billion in public sector contracts are spent in Wales and introduce a real, independently verified, Living Wage.
Liberal Democrat manifesto key points:
On democracy: Votes for 16-year-olds
On Brexit: Hold a second referendum on Brexit deal
On health and social care: Transform mental health care and waiting times
On education: Protect the availability of arts and creative subjects in the curriculum
On the economy: Stop the abuse of zero-hours contracts
On housing: Build 300,000 homes a year by 2022, including half a million affordable and energy-efficient homes
On drugs policy and policing: Bring in a legal, regulated market for cannabis
Conservatives manifesto key points:
On social care: People with assets of more than £100,000 would have to pay for their care - but could defer payment until after their death
On work: Ensure people working in the 'gig' economy are properly protected
On education: Scrap free school lunches for infants in England, but offer free breakfasts across the primary years
On health: Require foreign workers and overseas students to pay more to cover the cost of NHS care.
On social security and pensions: Means test winter fuel payments to pensioners
On migration: Immigration cut to under 100,000
On Brexit: Seek to replicate all existing EU free trade agreements
On crime and justice: Create a "national infrastructure police force", which brings together the Civil Nuclear Constabulary, the Ministry of Defence Police and British Transport PoliceEnergy and environment
On housing: Halve rough sleeping over the course of the next parliament and eliminate it by 2027
DUP manifesto key points:
On tax: Will support proposals to further increase the personal tax allowance.
On pensions: Will support the maintenance of the pensions triple lock
On benefits: Will resist any assault on important universal benefits
On economy: Want to build a globally competitive economy
On infrastructure: They are committed to improving public services
On nuclear weapons: They support the continuation of the UK's independent nuclear deterrent
On Brexit: The DUP will work to get the best deal for Northern Ireland as the UK leaves the European Union
What are local elections?
Local elections occur at different times in different places. There is not a standard rule across the country for how local elections work.

For example, most places in England have two tiers of local government: county councils and district councils (sometimes known as borough or city councils).

In Scotland, Wales and Northern Ireland, voters are also able to elect representatives to the Scottish, Welsh or Northern Irish assemblies.

Most local elections involve electing a councillor who will sit on your local council.
They are responsible for the upkeep of local services, like bin collections, park maintenance and street cleaning, and deciding how the council's budget is going to be spent.
What is polling day?
Polling day is the day when people vote in a local or general election. If you've registered to vote, just before an election, you will be sent a poll card telling you where and when to vote.

Polling stations are open from 7am to 10pm on the day of the election. They are usually located in public buildings like schools or local halls.
There are three ways you can vote:
If you are voting by post or by proxy, you will need to arrange this well in advance of polling day, so make sure you plan in advance how to vote. However, the majority of voters vote in person. On polling day, if you were to do this you would most likely:
Go to your local polling station (this is usually a school, community hall or similar)
Get given a ballot paper
Go to a polling booth, which is private so that no-one else can see or interfere with your ballot paper
Look at the list of candidates (any candidates' party affiliations will be listed next to their name)
Put a cross next to the candidate you want to become elected as MP (some people refuse to vote for anyone but want to point out that they are unhappy with the choice on offer, so submit protest votes - voting for none - or 'spoil' their ballot paper, by scribbling on the paper, or choosing multiple candidates.)
You then put the ballot paper in a ballot box, which is sealed until all ballots can be counted, at 10pm
At the count, someone called a returning officer oversees that all the votes are counted properly, first electronically, and then by hand to double-check.
Each constituency has a returning officer for a general election, and once all the constituency votes are counted, the returning officer announces the amount of votes per candidate.
The candidate with the most votes becomes your MP.
Why can't I vote for the leader of a political party in a General Election?
In the UK we do not have a separate election for Prime Minister. Instead we vote for candidates in our own area - constituency - and party with the most MPs then gets to form the government, and the leader of this party becomes Prime Minister. However, if the candidate in your constituency is also the leader of a political party, you can vote for them to be your MP. If their party wins the election and they become Prime Minister, they will also be your local MP.
Why do general elections matter?
General elections are important, and give you a chance to influence the policies and laws that you, your family and friends, and all the other people around you have to live by. Your vote is a chance to elect a member of parliament whose job it is to best represent you, your views and your constituency in parliament.
Is a snap election different?
In short – it's not. The whole process works exactly the same as a normal general election. The only difference is the timing: There is a law that sets out when general elections should normally take place. This is known as the 'Fixed Term Parliament Act, 2011'.
The next general election was not scheduled to take place until 2020. However, a general election can take place if a two-thirds majority of MPs vote for one in parliament.
The current Prime Minister, Theresa May, wanted to call an early – or 'snap' – general election for June 2017, and so asked MPs to vote for it. MPs supported this by 522 votes to 13 votes in the House of Commons, paving the way for a 'snap' general election on the 8th June.
I'm a young person. How will do elections affect me?
As a young person, if education and employment is important to you, for example, it's in your interest to read up on what the different parties proposed policies are on those issues - and make your vote count.
But the results of an election affect us all. The laws and policies decided by the government voted in will impact on things like:
The quality of your education
The quality of the NHS
How much you get paid in your first job
How much support you will be able to get if you find it difficult to get work
How you'll be housed if you can't afford to pay rent
How you might be helped onto the housing ladder as a potential homeowner.
What is 'left' and 'right' politics?
Left wing and right wing politics more or less refers to liberalism (open-mindedness and the welcoming of new ideas and ways of thinking) and conservatism (abiding by tradition, and 'conserving' certain long standing morals and values) respectively.

The left, or 'left wing' is often characterised by:
Equality - the state of being equal, especially in status, rights, or opportunities
Reform - to make changes in (something, especially an institution or practice) in order to improve it
Internationalism - the state or process of being international.
The right, or 'right wing' is often characterised by:
Hierarchy - society's categorisation of different people, according to their class
Tradition - the transmission of customs or beliefs from generation to generation
Nationalism - patriotic feelings, principles, or efforts.
However, what is considered left or right can change depending on time and place.
How do I find out which constituency I live in?
The Democratic Dashboard, run by the London School of Economics, can tell you a breakdown of who won in your constituency in the last general election, and who the current candidates for election are.
How can I find out about the track record of my candidate or my MP who's running for re-election?
During the 2017 elections, the best way to find out about your candidates was to look at their website. To do this, we suggested you visit Democratic Dashboard and enter in your postcode area. The site lists all the candidates in your area, with links to their websites and social media platforms. You can also check out: They Work For You. This site is a really easy way of seeing the voting record of your MP, and finding out what they do and don't stand for.
When will I next get to vote if I miss this election?
If you didn't vote in the 2017 General Election, the next one isn't until 2022. But there's no saying whether there will be a snap election before this!
I registered to vote in the EU referendum - do I have to register to vote again?
If you are already registered to vote, then you don't need to register again. But it's a good idea to regularly check that you are still registered to vote, and update your details every time you move house.
I'm a student living away from home in the UK. How can I work out where I should vote?
If you're a student and moving a lot, but spend time back home with your parents out of term-time, you should be able to continue voting in their constituency, if you're registered there.
If I don't have British Passport, but I'm an EU citizen, can I vote? Who's eligible?
According to the Electoral Commission, to vote at the UK general election you must be registered to vote and:
18 years of age or over on polling day
Be a British, Irish or qualifying Commonwealth citizen - this means it is someone "who has leave to enter or remain in the UK, or does not require such leave." The definition of a 'Commonwealth' citizen includes citizens of British Crown Dependencies and British Overseas Territories. You get get more information here.
Be resident at an address in the UK (or, if you live abroad, you can STILL vote, as long as you have been registered to vote in the UK at some point in the past 15 years)
Not be legally excluded from voting.
Who can't vote in a UK Parliament election?
The following are not eligible to vote:
Members of the House of Lords
EU citizens (other than UK, Republic of Ireland, Cyprus and Malta) resident in the UK
Anyone other than British, Irish and qualifying Commonwealth citizens (see above)
Convicted persons detained in pursuance of their sentences, excluding contempt of court (though remand prisoners, un-convicted prisoners and civil prisoners can vote if they are on the electoral register)
Anyone found guilty within the previous five years of corrupt or illegal practices in connection with an election.
The knowledge
What is 'fake news'?
Fake news is a relatively new term, to describe fabricated news. Over the past few years, fake news, which can be spread in print or TV, but normally online, has been influencing politics.
How can I tell what's real or fake news online?
To avoid fake news, there are certain measures can take. These include looking at the web address of the place you've read the news to see that it's a trusted news outlet, and double checking the date of the news posted.
Many reputable news outlets will have verified social media accounts where they promote what's on their official site.
A lot of their content will match; ie. the news on the official website will be similar to what's on their corresponding TV shows, video channels and social media. This repeated content is a sign that the story is real.
Also, if a story seems too bizarre to be true, it might well be. Do some searching to see if the authors might specialise in satirical or parody journalism. If so, it could be a joke.
You can also check out:
I know fake news can appear on Facebook. What should I look out for?
Lots of young people get their news from Facebook, but this platform is a hotbed for fake news. Facebook themselves have put forward a list of suggestions for how to avoid unreliable content. Here are their top ten steps for spotting fake news:
Be sceptical of - or question - headlines
Look closely at the URL (or web address)
Investigate the source - this means check out where it has come from. Who posted it? Who else has shared it?
Watch out for unusual formatting
Consider the photos
Check the date
Check the evidence
Look at other reports
Is the story a joke?
Some stories are intentionally false (or satirical)
Which UK news organisations are politically impartial?
The UK has a long running history of biased press, so if you keep your reading broad and open-minded, you can get a balanced awareness of the issues of the day. Placed along a left-right political spectrum, here are some UK media that are worth paying attention to:

Newspapers
The Guardian - The Daily Mirror - The Independent - The i - The Times - The Sun - The Daily Mail - The Daily Express

Magazines/periodicals
The New Statesman - Private Eye - The Week - The Spectator
TV: TV news tends to be a lot more subtle in its bias than print news, and reputable TV news shows are on BBC1, ITV1, Channel 4 and Sky News. However, these have also been accused of political bias in the past, but interestingly from both 'sides' of the political spectrum.
It can be very hard to know who to trust when it comes to news. This is why it's so important for young people to form their own opinions on the world around them, instead of taking onboard the ideas of someone you might have heard on the telly or radio. Learn to differentiate between OPINION pieces, and REPORTS. Some articles state the author's opinions as fact, when another person's view could be just as valid.
What's the difference between an opinion piece and a report?
Opinion is a particular view - what a writer or organisation thinks about something, whereas a report is a statement of fact and action/outcome: a description. You can of course form opinions from trustworthy reports and news, but also from debate and listening to other people's arguments.
What is a hate speech?
Hate speech is written or spoken word that is negatively aimed at a particular person or group of people based on certain characteristics. These can be race or ethnicity, religion, gender, sexual orientation or disability. This type of speech is by definition threatening, and can encourage violence towards certain groups.
What is political extremism?
Political extremism simply means that a person or political party takes a more extreme viewpoint (normally further to the left or right) relative to the current political centre, which is mainly occupied by mainstream parties. However, people can disagree on the idea of what encompasses the 'extreme' in politics.

Sometimes the word is used to describe groups who advocate political violence, but this is not always the case.
What does alt-right mean?
Alt-right is a phrase to describe a portion of Western politics occupied by people who want to rejuvenate the old Conservatism, by rejecting its core values of family and tradition and embracing many of the following:
Supremacism - the worldview that a particular age, race, species, ethnicity, religion, gender, social class, ideology, nation, or culture is superior to other variations of that trait
Nationalism - the view that a nation should govern itself, free from unwanted outside interference
Nativism (or anti-immigration) - the political policy or practice of preserving or reviving an indigenous culture
Sexism - prejudice or discrimination based on a person's sex or gender
Racism - Prejudice, discrimination, or antagonism directed against someone of a different race based on the belief that one's own race is superior.
What is democracy?
Democracy can be defined as a political system for choosing and replacing the government through free and fair elections. A democracy has the active participation of the people, as citizens, in politics and civic life. It also has a rule of law, and those laws and procedures apply equally to all citizens. The protection of human rights of all citizens also makes up a democracy.
What is fascism?
The definition of fascism can be quite controversial because some people will not see themselves as fascists, even if they hold views that could be argued as being fascist. Also, others may not even realise they have fascist views. But broadly:
Fascism seeks to have a government with no opposition, meaning there would be only one party in existence, dictating the way a country or area is run. In other words, fascists are against democracy.
Not only is a fascist state incredibly controlling over its citizens, who gets to be citizens and the type of life they're allowed to live, but it also suppresses its opposition and those who attempt to call it out for what it is.
Fascist states are also known for having big military presences and for endorsing views which scapegoat minorities or otherwise outsiders.
What is Antifa?
Antifa or Anti-fascism is a movement solely to oppose fascist movements. In the UK Antifa exists to counter the protests and organised events of the extreme right organisations EDL and Britain First.
What is populism?
Populism is a political movement built on the idea that the average, everyday person, is being exploited by a class of elites.
Inspired?
How can I get more politically involved?
You can get involved in groups such as student politics, or local political party branch volunteering. You also chat to friends about politics - get their views, share opinions and ideas, and don't be afraid of a healthy debate.
Stand up for your rights, and the things you'd like to see change about the world around you. Attend protests, meet ups, and rallies to pressure people in power to listen. The small acts add up to big things. Politics doesn't have to be complicated.
Could I become an MP one day?
Many people say that politics needs to start looking like the people it represents. The youngest MP at present is Mhairi Black, who was 20 when she was first elected in 2015. The basic or more usual steps to becoming an MP are as follows:
It helps to join a political party - so find out which party you feel the best matched to by checking out their manifestos
Go to your chosen party's website and sign up (just search online for the political party you're interested in and their site will come up)
Get involved with the local branch of the party - take on roles and responsibilities that suit your interests and skills
Before each general election, each local branch helps nominate their party's candidate, and if you're ready to put yourself forward, this is your chance!
Can I become Prime Minister?
Why not?! Once you're an MP, you have the opportunity to become leader of your party, if you get a nomination. This usually happens with a vote of all your party's MPs and/or the party's wider membership. Then, you need to win a general election.

If the party you lead wins a majority of the 650 constituencies in the country, then you go and see the Queen at Buckingham Palace, and she will 'invite' you to form a government 'in her name'. However, this is something of a formality nowadays. Strictly speaking, every government is only formed 'in the Queen's name' as she has the power to form governments. In effect, the Queen delegates this power to parliament and the government.
How can I set up my own political party?
The Electoral Commission (an independent body set up by the UK Parliament that regulates party and election finance and sets standards for well-run elections) oversees the running and administration of all elections in the UK.
If none of the current political parties are to your liking, they provide a guideline to how you can register your own political party.
However, there are a much wider variety of parties than are usually covered by the news. When voting, you may see a party on the list that you have never even heard of! It's worth remembering that you can also stand as an independent candidate if you wish.